Company Introduction
Sangrilla Textile Industries Pvt. Ltd is one of the Leading Textile Industries in the Himalayan Kingdom of Nepal. We deal in high quality fabric blends of Silk / Pashmina / Cashmere & Shirting's & Suiting's. We are exporting our goods to almost all over the World.
Our industry manufactures superior quality Silk Pashmina/Cashmere Shawl, Stoles, Scarves, Mufflers, Blankets, Pashmina Accessories, Bags, Gloves, Sweaters, Garments, 100% Silk Shawl, 100% Pure Pashmina Mix Gauge Shawls, Pashmina/ Cashmere Fabrics, Shirting's & Suiting's Fabrics, Tussar Silk Sarees, Etc.
We are the first one to make 100% Pure Pashmina/Cashmere shawls in power looms and it is really appreciated as the quality is much more better then Hand Looms. We are the only personnel in whole Nepal to make 100% pure Pashmina/Cashmere Mix Gauge Shawls.
We have 40 Power Looms, which are the best in whole Asia & 20 Hand Looms. Our aim is to satisfy our customers by our quality and our prices with timely delivery and perfect Service. We have a round of five checking before the goods are packed. : Firstly, right after production, Secondly, after mending, Thirdly, before going to dying, Fourthly, after dying, and Finally, before final packing. We have Two Supervisors and a Checking Manager for quality control.
The products of Sangrilla Textile Industries Pvt. Ltd are made with love and care. We have gathered a core group of highly skilled weavers, knitters and dyers who with dedication while keeping abreast with the changing global fashion trends. We specialized in providing our customers with products that combine quality with affordable price. Another unique feature of our products are their Eco – Friendliness. The yarn that we use is put through me must stringent tests. We are also known for our customized services and quick and reliable delivery. To us, all they are what value means. We are confi dent that people still want Pure Pashmina / Cashmere Products for next 300 years. And we will be there, constantly involving and developing new products, to meet the demands of the changing times. Besides our core business, we also believe in community service. Sangrilla Textile Industries Pvt. Ltd is an equal opportunity employer and has many women in its workforce. We intend to continue using our business not only to generate income but also to fulfi ll our social mission.
We are very proud to say this that we can make just anything in cloth and we as well never compromise in quality standards. We have a very good range of Pashmina/Cashmere Silk Blends.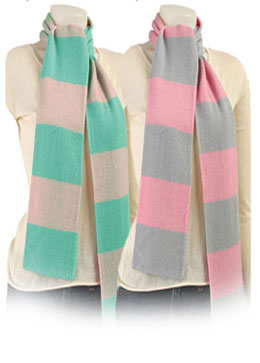 Our Executives Includes:
Mr. Raj Kumar Agarwal
(Chairman)



Mr. Ritesh Kumar Agarwal

(CEO, Marketing, Exports & Quality Control)